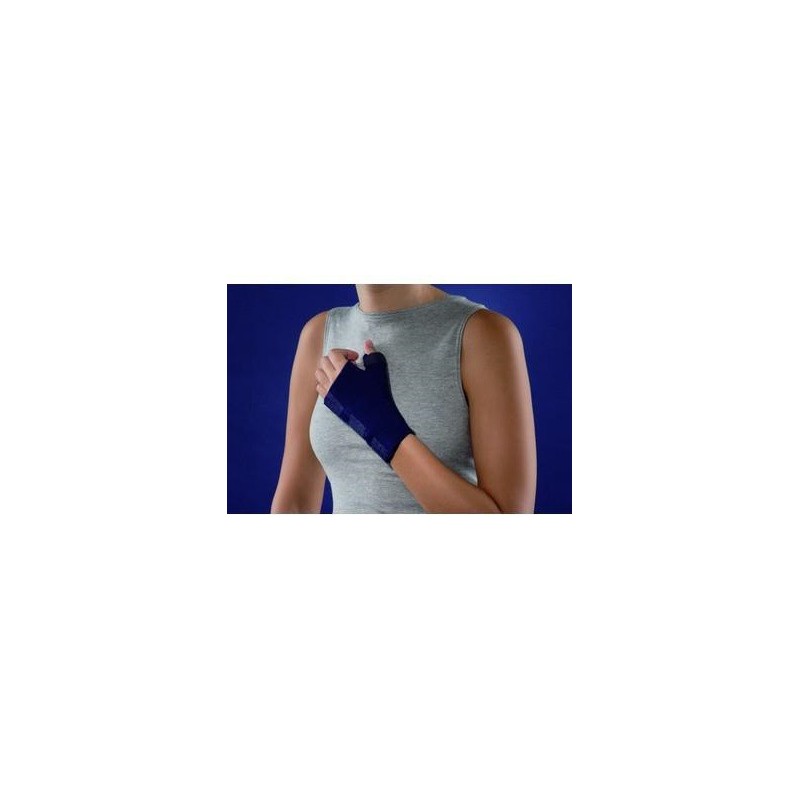  
Muñequera Abductor Pulgar corta Intex
Wristband with splint to keep thumb in abduction
Security: Web with SSL certificate to guarantee security in all transactions
Shipping: Express delivery with package tracking number
Returns: We accept returns (See section Terms and conditions)
The Intex Thumb Abductor short wristband immobilizes and protects the carpometacarpal and metacarpophalangeal joints.
Has a splint in thumb to keep it in a transverse position.
The splint is removable and can be easily molded with the hands to place the thumb at the desired angle.
Adjustable with individual Velcro straps.
Made of elastic fabric with a pleasant touch that prevents chafing of the skin.
Available in medium or large size:
- Size M: 17-20cm wrist contour.
- Size L: 21-24cm wrist contour
Suitable for right or left hand.
Blue.
You might also like