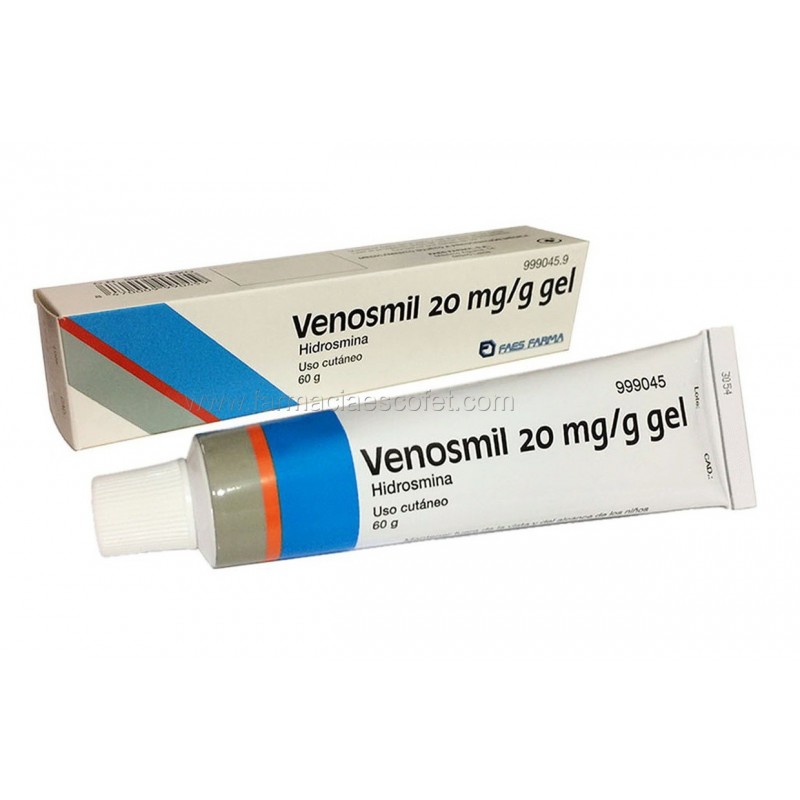  
Venosmil gel 60 gramos
Gel to relieve symptoms of circulatory problems in swollen legs or with varicose veins: pain, heaviness, tingling...
Security: Web with SSL certificate to guarantee security in all transactions

Shipping: Express delivery with package tracking number

Returns: We accept returns (See section Terms and conditions)
(FROM OCTOBER 2016 NO PRESCRIPTION IS REQUIRED FOR THE SALE OF VENOSMIL GEL)
WHAT IS VENOSMIL GEL
Venosmil gel is a topical medication to relieve discomfort due to circulatory problems in the lower extremities.
This gel contains Hidrosmin as active ingredient (20 mg/g), a compound that tones up veins and reduces the fragility of blood vessels.
Venosmil gel improves blood and lymphatic circulation relieving pain, heaviness, swelling and tingling of the legs.
HOW TO USE
Venosmil gel is a medicine for adults over 18 years old, unless medically indicated should not be used in children.
1/ Drill pipe using the back of the screw cap.
2/ Spread a layer of Venosmil gel on the skin making a massage to facilitate absorption.
3/ Wash hands after each application.
Venosmil gel should be applied three times a day.
You might also like