 
Utabon pulverización nasal con bomba dosificadora
Spray to relieve nasal congestion in flus, colds, rhinitis or sinusitis.
It includes dosing pump for ease use
Security: Web with SSL certificate to guarantee security in all transactions

Shipping: Express delivery with package tracking number

Returns: We accept returns (See section Terms and conditions)
You might also like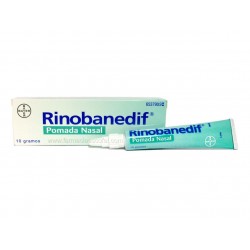 WHAT IS UTABON DOSING PUMP NASAL SPRAY
Utabon is a nasal decongestant medicine containing oxymetazoline hydrochloride (0.5mg / ml) as active ingredient.
This medicine belongs to the group called sympathomimetic. It acts locally producing constriction of blood vessels and decongest the nasal mucosa.
This presentation includes Utabon dosing pump for ease use.
Each package contains 15 ml and each spray delivers 0.07 ml equivalent to 35 micrograms oxymetazoline.
Utabon is indicated to relieve nasal congestion in flus, colds, rhinitis or sinusitis.
HOW TO USE
- Adults and children from 6 years old: Apply 1 spray in each nostril and repeat if necessary another 12 hours.
- Children under 6 years old: Utabon should not be used in children under 6 years old.
The first time you use Utabon with metering pump you should press the dispenser several times into the air until the first spray.
The container must be grabbed by placing the index and middle fingers on top and your thumb underneath.
Remove the cap, place the bottle in one nostril, press the dispenser and at the same time inhale deeply through your nose.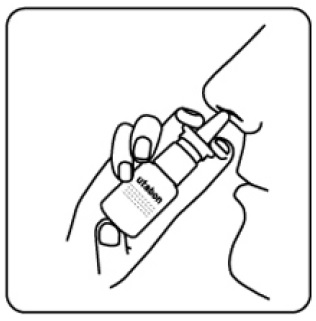 Before each application is well suitable blow nose to remove any existing nasal fluids.
Wipe the applicator tip with a damp cloth after each application before putting the cap.