 
Manzanilla La Leonesa 10 bolsitas
High quality chamomile made only with the heart of the flower, without the leaf or the stem
Security: Web with SSL certificate to guarantee security in all transactions

Shipping: Express delivery with package tracking number

Returns: We accept returns (See section Terms and conditions)
You might also like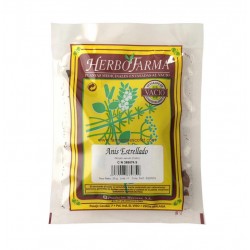 Regular price
€9.00
-10%
Price
€8.10
Chamomile made with a careful selection of wild flowers from the mountains of León (Spain).
It is 100% pure chamomile, without stem or leaves.
The filter bags do not have a metal clip.
PROPERTIES
• Analgesic: Helps relieve pain.
• Antispasmodic: Prevents muscle and digestive spasms.
• Antihistamine: Combats allergy, helps to treat skin irritations.
• Anti-inflammatory: It serves to relieve inflammation of various causes.
• Appetizer: It opens the appetite.
• Cicatrizante: It favors the healing of wounds, sores and burns.
• Natural eye drops: Very useful for treating eye diseases.
• Digestive: Prevents heavy digestion.
• Diuretics: Promotes the removal of fluids and toxins.
• Emenagogue: Regulates menstruation.
• Fever: Helps relieve fever.
• Sedative: Relaxing, favors rest.
HOW TO USE
Insert a sachet into a cup with very hot water and cover it.
At 5 minutes remove the sachet and the infusion will be ready for consumption.