 
Lubristil 30 unidosis
Moisturizing and lubricating ophthalmic solution in single-dose containers
Security: Web with SSL certificate to guarantee security in all transactions

Shipping: Express delivery with package tracking number

Returns: We accept returns (See section Terms and conditions)
Lubristil is a sterile and hypotonic solution with moisturizing and viscoelastic properties.
Contains sodium hyaluronate, natural polymer present in the eye and with viscoelastic properties.
Lubricates the eye, moisturizes and reduces friction by flickering.
It is indicated to instantaneously relieve irritation due to ocular dryness providing lasting comfort.
It contains no preservatives so it can be used by contact lens wearers.
Lubristil is recommended for wetting and lubrication in the following cases:
- alterations of the tear film.
- presence of pollen, dust, contamination ...
- prolonged use of computer.
- discomfort due to contact lenses.
- to protect the ocular surface during the healing of lesions.
HOW TO USE
Apply 1 or 2 drops of Lubristil in the conjunctival sac 4 times a day.
Each single dose container should be discarded immediately after opening.
COMPOSITION
- Sodium hyaluronate (1.5 mg/ml)
- Sodium chloride
- Disodium phosphate dodecahydrate
- Monobasic sodium phosphate monohydrate
- Purified water
You might also like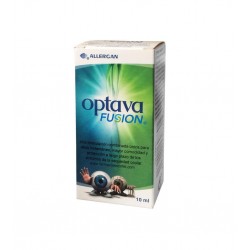 Regular price
€14.45
-12%