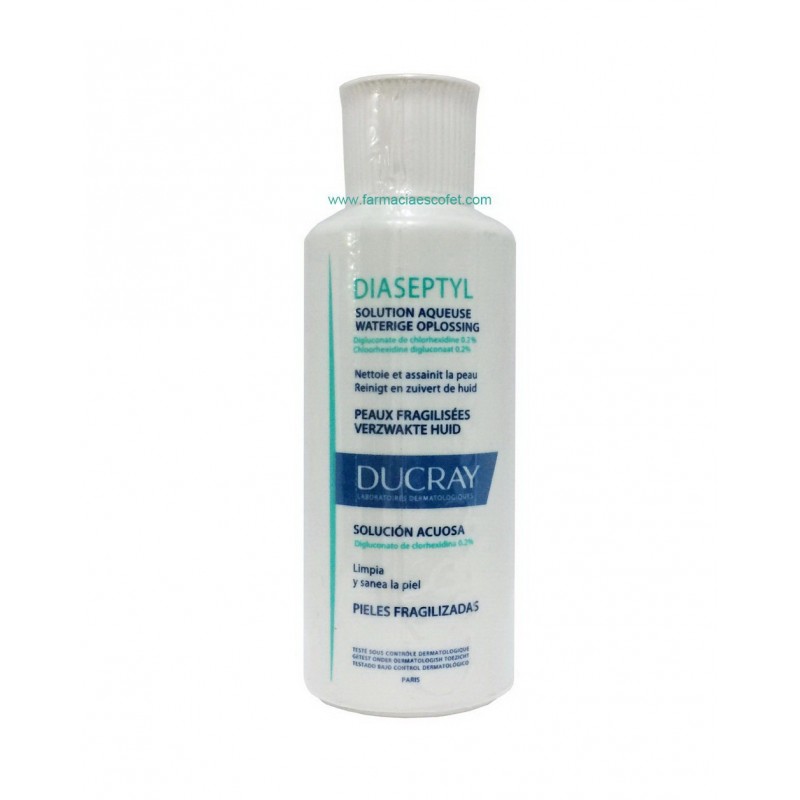  
Diaseptyl solución 125 ml
Aqueous Clorhexidine solution for purifying and cleansing the skin
Security: Web with SSL certificate to guarantee security in all transactions
Shipping: Express delivery with package tracking number
Returns: We accept returns (See section Terms and conditions)
Diaseptyl is an aqueous solution containing Chlorhexidine (0,2%) with bacteriostatic and fungistatic action.
It is especially recommended to prevent small wounds from becoming infected, purifying and sanitizing the skin.
It is a colorless, non-alcoholic and non-itching solution.
Composition:
Water, glycerin, chlorhexidine digluconate, decyl glucoside and triethanolamine.
How to use:
Apply Diseptyl directly to the skin with the aid of a gauze. Do not rinse.
You might also like