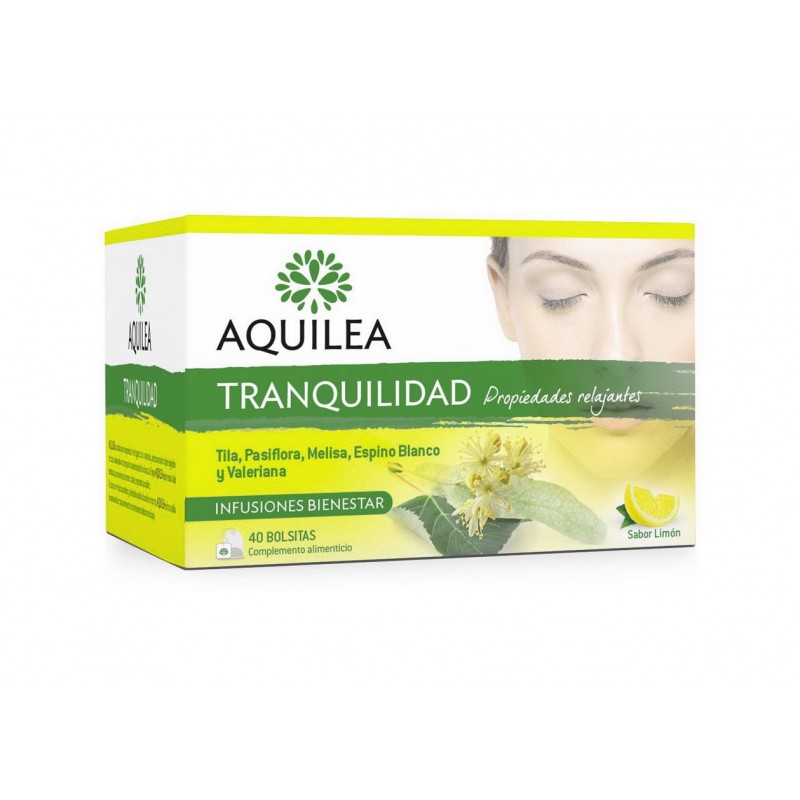  
Aquilea Tranquilidad 20 bolsitas
Relaxing infusion based on Tila, Passiflora, Valeriana, Hawthorn and Melisa
Security: Web with SSL certificate to guarantee security in all transactions
Shipping: Express delivery with package tracking number
Returns: We accept returns (See section Terms and conditions)
Aquilea Tranquilidad is an infusion of plants traditionally used to reduce nervousness, tension or stress and to promote sleep.
Ingredients: Tila (20%), Passiflora (20%), Melisa (15%), verbena (15%), Hawthorn (10%), Lemon (10%), Valerian (5%) and lemon flavor.
HOW TO USE
Place a bag of Aquilea Tranquility in a cup and pour in it boiling water.
Let stand 2-5 minutes.
To take in cold add ice after the rest time.
Can be sweetened to taste.
You might also like