 
VariSan lined gel heel pad 2 pcs
Gel heel pad lined in fabric to provide cushioning in the heel
Security: Web with SSL certificate to guarantee security in all transactions

Shipping: Express delivery with package tracking number

Returns: We accept returns (See section Terms and conditions)
You might also like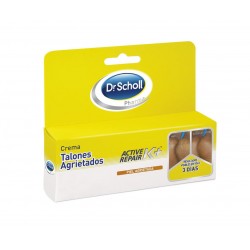 Polymer gel heel for the pain relief in: calcaneal spur, tatalgia and tendinitis.
VariSan Hydrogel lined heel pad provides rest and cushioning.
Includes 2 heel cups.
Composition
Polymer gel and fabric.
Mode of use
Choose the right size.
Place the heel pad on the back of the footwear making sure that it fits perfectly.
The heel pads should always be used on both feet.
After use they should be washed with cold water and neutral soap.
Available sizes
- Size S: 9,2x6 cm approx.
- Size M: 11x6,8 cm approx.