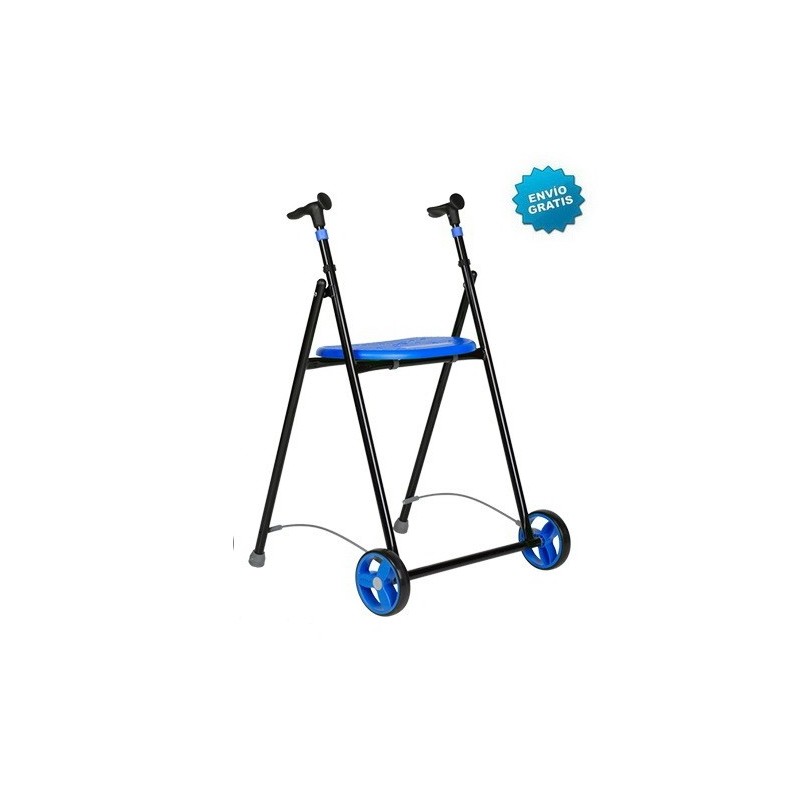  
Andador Forta Air-On
Stainless steel walker with seat, adjustable height and foldable
Free shipping
(We dont ship walkers outside Spain)
Security: Web with SSL certificate to guarantee security in all transactions
Shipping: Express delivery with package tracking number
Returns: We accept returns (See section Terms and conditions)
The walkers facilitate walking of those people who have difficulties to walk.
The Forta Air-On walker is made of stainless steel for greater resistance.
Handles are made of thermoplastic material, ergonomic and adjustable in height.
Includes seat to rest.
Random color.
- Height: 85-91 cm
- Width: 56 cm
- Length: 56 cm
- Wheels diameter: 15 cm
- Weight: 3.60 kg
- Resistance: 110 kg
- Seat size: 40x26 cm
- Seat height: 54 cm
Made in Spain.
You might also like