 
Arnidol gel stick 15 ml
Gel bar formulated with Arnica and Harpagofito recommended to relieve small bumps on delicate skins like those of children.
Suitable for babies from 3 months
Security: Web with SSL certificate to guarantee security in all transactions

Shipping: Express delivery with package tracking number

Returns: We accept returns (See section Terms and conditions)
You might also like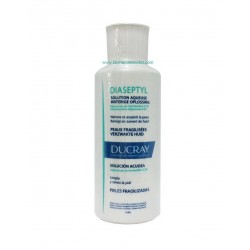 Arnidol gel stick is a gel in bar with refreshing and comforting properties of the skin.
Its natural formulation combines flowers of Arnica montana L. and tuber of Harpagophytum procumbens D.C. which provide beneficial properties for the skin:
- Arnica: Calm, softens and moisturizes the skin.
- Harpagofito: Gives to the skin a pleasant feeling of well-being and comfort.
Arnidol gel stick is especially recommended to take care of the skin of children and babies from 3 months.
Not stain.
Each stick contains enough Arnidol gel for more than 200 applications.
HOW TO USE
Rub the bar gently by making circular movements on the affected area.
The application can be repeated as many times as necessary.
Do not apply on eyes or open wounds.
It is recommended not to use it 12 months after opening the package.