 
Plantillas Scholl GelActiv Uso Diario
Gel insoles for daily use that cushion and absorb impacts providing comfort throughout the day
Security: Web with SSL certificate to guarantee security in all transactions
Shipping: Express delivery with package tracking number
Returns: We accept returns (See section Terms and conditions)
Scholl GelActiv Daily Use insoles incorporate a gel ergonomically distributed by the insole that absorbs small impacts and reduces the excessive pressure on the feet that is exerted when walking or running.
They are made of breathable fabric to help keep feet dry.
The Scholl GelActiv Daily Use insoles are valid for:
- daily or work footwear.
- sneakers.
- flat shoes.
Available Sizes:
- Woman: 35.5-40.5
- Man: 42-48
Each package includes a couple of insoles.
HOW TO USE
If necessary, the insoles should be cut to fit the size or shape of the footwear.
They include guides with different foot sizes to facilitate the trimming.
The shoe insoles must be placed with the gel face down.
It is recommended to change the insoles when they show signs of wear, usually at 6 months.
Clean with a hot cloth moistened with soap (do not get wet).
You might also like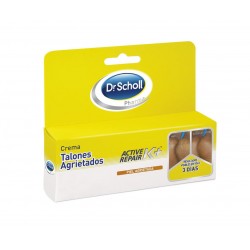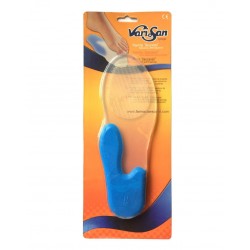 Regular price
€18.00
-20%